STOP THE STRESS AND WORRY. GET THE ANSWERS YOU NEED NOW. USING A SIMPLE, REAL LIFE, REAL FOOD, WHOLE-BODY APPROACH

In these pre-recorded masterclasses and ebooks, you'll walk away with the up-to-date tools you need to understand and master diabetes. 
✔️ stop searching the internet for answers get them in one reliable spot


✔️ get tangible takeaways on what you need to do now


✔️ get the strategies you need to manage blood sugar through lifestyle and reduce the use of medications




HAPPY TESTIMONIES


The first day I met Ginger, I knew she was going to help me stay on the right track, as with my other three babies, I didn't have GDM, so this was all new to me. With Ginger's help and coaching, I was able to keep my blood sugars under control, and at great numbers. I am thankful for her help and helping me with some meals and menu ideas. I quickly found what worked for me (and my growing baby) as to what made my sugar levels spike or not. I am thankful to Ginger's help, knowledge and understanding. With her help, I have kept the pre and post-baby weight off and feel amazing. I am in my very early 40's and have kept on a low-sugar and low-carb diet since having my baby, and exercising almost daily. Since normal diabetes does run in my family, and since I've had GDM, I feel that staying on the low-carb, low-sugar diet has helped me not only keep the baby weight off, but to feel better in general. I owe all my thanks to Ginger for her amazing help and support. If I could tell another soon-to-be mama one thing, it would be to take Ginger's advice and do what you need to do to keep you and your baby safe.
-ANDREA
"I started working with Ginger during my first pregnancy, at age 35, and again for my second pregnancy at 36, and Ginger was beyond helpful for both. She taught me so much about nutrition and how to manage my Gestational Diabetes with diet & exercise, which allowed me to have two healthy pregnancies without using insulin. I am so thankful for her knowledge, attention to detail, and compassion toward her clients!"
-SARA.

GINGER COCHRAN
MS,RDN, CDCES,CEP
Ginger Cochran is a Registered Dietitian Nutritionist, functional medicine practitioner, Certified Diabetes Educator & Care Specialist, Certified Wellness Coach, Certified Exercise Physiologist and owner of Nutritious Ginger, an integrative and functional nutrition practice focusing on full body self-care and nourishment. Ginger's primary specialty is women's health with a special emphasis on gestational diabetes, weight management, infertility, digestive wellness, and overall health + happiness.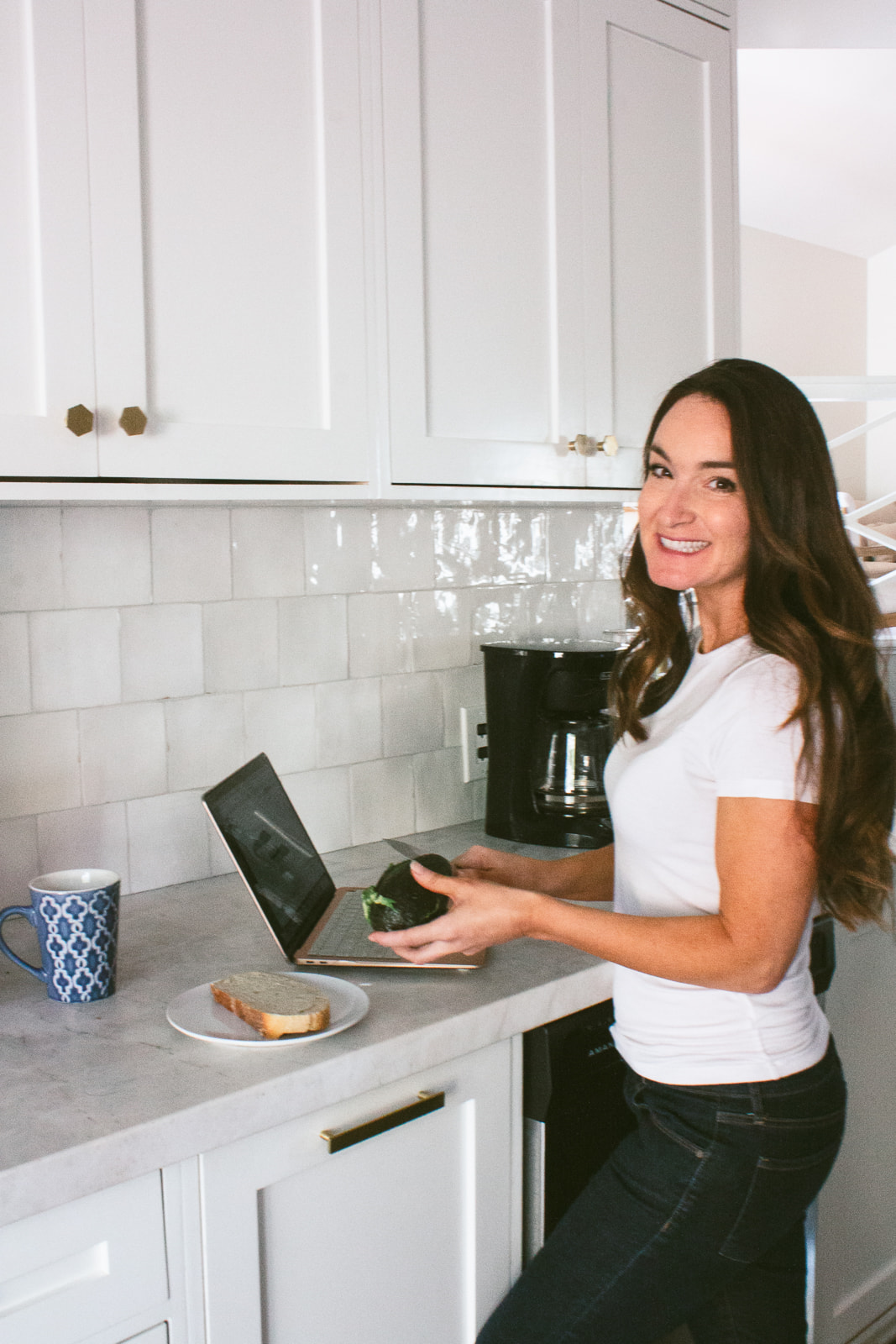 Check your inbox to confirm your subscription